Genos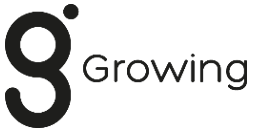 Emotional Intelligence (EI) is ability to understand yourself and other people, to manage own emotions and emotions of others. Founder of Genos Dr. Ben Palmer is adding on by stating "Emotional Intelligence is about making intelligent responses to negative feelings, and using specific skills to generate positive emotions in self and others through being present, empathetic, genuine, resilient and empowering in our behaviour as often as possible".
Genos was formed in 2002 in Swinburne University by Dr Ben Palmer. Having accredited more than 7500 Certified Emotional Intelligence Practitioners worldwide, Genos has grown into one of the world's most influential Emotional Intelligence suppliers.
Approved by Daniel Goleman's Consortium for Research on Emotional Intelligence in Organizations (CREIO), awarded Top 20 Assessment Company by TrainingIndustry.com the last two successive years, and an accredited Business Solutions Partner of the International Coach Federation, the effectiveness of all of our assessments and offerings have been verified by a wide range of peer-reviewed case studies.
Since 2020 Growing Ltd is Genos distributor in the Baltics States.
More information about Genos:
https://www.genosinternational.com/
.
We offer:
Emotional Culture Index for teams and organizations
Assessment of EI for leaders, specialists and NEW CATEGORY! - sales professionals:
     - Self-assessment
     - 180 degree assessment
     - 360 degree assessment
Development seminars:
     - Engaging leader
     - Resilient leader
     - Mindful leader
     - Emotionaly intelligent leader
     - Emotionaly intelligent sales specialist
Certification of Genos EI practitioners
To carry out an assessment or training, call us: 29129966, 29468884 OR write us: info@grow.lv OR choose your Genos certified EI practitioner from the list!