News
NEWS!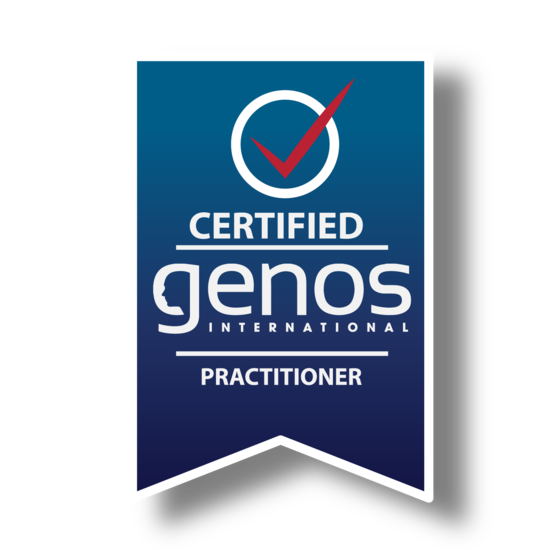 BECOME A GENOS CERTIFIED EMOTIONAL INTELLIGENCE PRACTITIONER, 
by becoming an expert in applying Emotional Intelligence (EI) tools and improving cooperation within organizations!
 
Organized by: Growing – GENOS distributor in the Baltic StatesAS A GENOS CERTIFIED EI PRACTITIONER YOU'LL BE ABLE TO:
Work with and sell the full suite of Genos emotional intelligence products and programs as a formally Certified EI Practitioner.
Provide an expert perspective on the business case for, and benefits of, emotional intelligence in the workplace.
Apply the Genos Model of Emotional Intelligence in client solutions to raise employee engagement, enhance resilience, improve teamwork, raise leader productivity and create a positive climate for change.
Powerfully debrief Genos Emotional Intelligence assessment results with individuals and teams.
Access Genos University and Member Portal FREE for life. Receive access to the Genos Partner app for resources and materials at your fingertips.
Deliver 5 'out-of-the-box' 1-day training programs: Engaging Leader, Resilient Leader, Mindful Leader, Emotionally Intelligent Leader and the Emotionally Intelligent Salesperson. Access scripts, workbooks and best practices.
Support clients in identifying, recruiting and developing emotionally intelligent people using our unique Genos EI Selection Report.
Work with Sales teams using our suite of Emotional Intelligence Sales Reports and programs.
Utilise our unique Emotional Culture Index (at no cost) and help your clients identify how their teams are feeling to prepare and develop programs to enhance
Deliver compelling keynote presentations on all aspects of Emotional Intelligence.
Build your reputation using Genos ready made training content, social media support and marketing best practices.
4 STEPS to become a certified EI practitioner:STEP 1: PRE-PROGRAM ASSESSMENT & DEBRIEF
Experience what it means to be a client – complete your own EI assessment and have it fed back to you in a one-on-one, so that you're also working on your own development as you progress through the program.
Work with a Genos Master Trainer to understand truly powerful coaching debriefs.
STEP 2: DEEP-DIVE INTO THE APPLICATION OF EI IN THE WORKPLACE
Receive a comprehensive hard copy Certification Packet to support you through the course.
Explore unique techniques for implementing emotional intelligence in your organisation or with your clients.
Learn from internationally recognised experts and Master Trainers who work with Fortune 500 companies every day during interactive and engaging sessions.
STEP 3: DEEPEN YOUR EXPERTISE WITH GENOS UNIVERSITY & THE GENOS PARTNER APP
With your lifetime membership to Genos University and our exclusive partner app, our online support for Certified Practitioners is unlike any other vendor. You'll learn about all aspects of the Genos business from our expert team members and from other Certified Practitioners. You'll meet, network and collaborate with talented practitioners from around the world.
Genos University is loaded with training videos and learning modules that you can access at any time of the day.
STEP 4: EARN YOUR FORMAL CERTIFIED PRACTITIONER QUALIFICATION
To achieve formal certification, you'll debrief the results of a fictional candidate with your Master Trainer playing the part of the candidate.
The Master Trainer will provide you with feedback on your competence with our 8-step coaching model, and will provide necessary support to get you feeling completely confident of your ability to effectively debrief reports.
YOU'LL LEARN:
The Neuroscience of Emotions
The Genos EI Model & Behaviours
Full suite of EI solutions for Hiring and Development
EI Workplace Behaviour Reports
Interpreting and Debriefing Results
Powerful Group-based Debriefs
Integrating EI in Selection & Talent Management
Best Practices for Marketing Your Genos Business
How to Deliver The Compelling Add on Programs
The Mindful/Resilient/Engaging/Emotionally Intelligent Leader
Application of the Genos Sales EI Reports
Competitive advantages of the Genos Solutions vs. Other EI assessments
Using the Genos Survey System with Ease
Working with The Emotional Culture Index
*ICF Coaches receive 10 Core Competency hours & 4 Resource Development hours.
MASTER TRAINER of the program: Evija Vaščenko
Entrepreneur, trainer, individual and team coach (ACC ICF).
Currently Evija is developing and managing two partnership networks:
Genos International (https://genosemotionalintelligence.com/) regional distributor for Central Eastern Europe, Certified Genos EI Master Trainer and Practitioner.
CMI (www.coachingandmentoringinternational.org) Master Trainer and partner network manager and distributor in the Baltic Countries, Russia, Kazakhstan, Armenia, Georgia, Ukraine, Belorus Azerbaijan, Kyrgyzstan, Moldova, Tajikistan, Turkmenistan, Uzbekistan.
Currently leads and develops her biotech startup VeritaCell in skin regeneration field. Evija has МBA degree (from Riga Business School in alliance with University of Buffalo and University of Ottawa).
ICF Latvia chapter's Board Member 2012 - 2016. Has completed ICF accredited training programs ACSTH "Leader as a Coach", ACTP "The Art & Science of Transformational Coaching" and "Team Coach Certification" (accredited also with EMCC). Has completed 4 years psychotherapy studies in psycho-organic analysis at professional level
More than 20 years of experience in marketing and sales, 13 of them - in IT industry. Experienced in management, sales and brand management, sales and team motivation. Since 2009 – management effectiveness and leadership development consultant, trainer and coach (individual and team). For 8 years Evija cooperates with Youth Development Program GoBeyond, working with youth teams on social projects as well as individual coach for young people in the program.
To apply or receive additional information – call or write to us!
Mob: 29129966 or 29468884
E-mail: info@grow.lv

IMPLEMENTED PROJECTS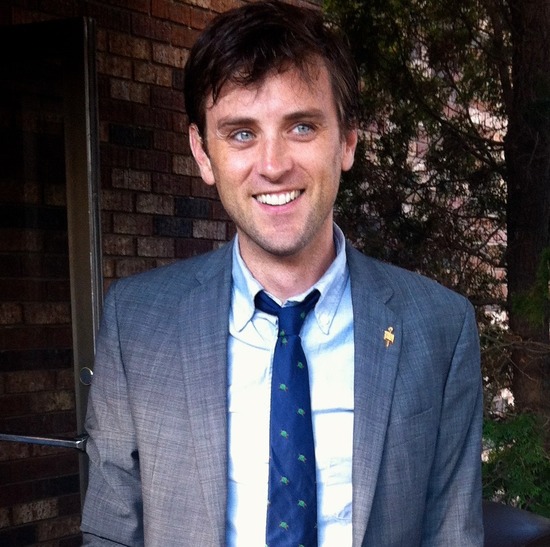 In May 19 and 20, 2016 we organized 2 workshops for educators and medical staff "Mindfulness for Children" lead by Christopher Willard (USA)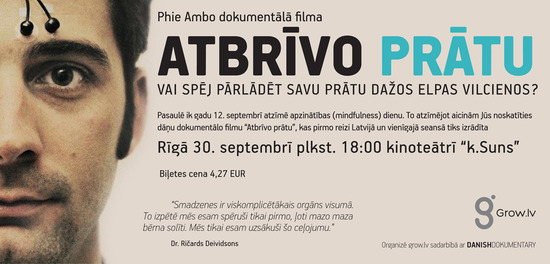 Each year on 12 of September the world marks Mindfulness Day. We marked this day on September 2015 by showing Danish documentary film "Free the Mind" in the cinema K.SUNS in Riga.